Elements Of Art Unit Goals
Students will:
Learn about the elements of art and how they are used in the art they create
Look at and critique artwork in order to identify the elements and how they create a composition
Begin using Photoshop to develop skills using tools including: drawing/painting tools, shading tools, filters, move tool, and magic wand tool
Create art using visual and digital media
Elements Of Art Projects:1) Elements of Art Drawing-Students drew an example of each element 2) Elements of Art in Photographs-Students used their basic Photoshop skills to resize and place photographs saved from Google Images to represent an example of each element of art3) Elements of Art-Color Drawing-Using original drawings, students scanned their work and used Photoshop painting tools to fill in their work. Some students drew letters with abstract designs, while others came up with other ideas!
Powered by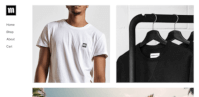 Create your own unique website with customizable templates.